Here are my notes about the SharePoint Conference 2014 Keynote "live" from Las Vegas.
Figures
Opened by Jared Spataro.
10.000 people from 80 countries are attending this years SPC.
SharePoint has an incredible 500% user growth, double digit revenue growth – and growing.
Office 365: $1.5 billion, 60% of Fortune 500 companies are using it.
The Cloud is on fire!
President Bill Clinton
When I became President there were 50 sites on the internet – in total.
Key message is that technology is changing our world – faster adoption of technology, cheaper and more reliable.
Transforming Work
4 trends: Cloud, Social, Mobile, Big Data.
Jeff Teper, VP now on stage.
The Cloud is the key
Rapid innovation: many new features are delivered, we can focus on our core business.
Work Like A Network
Social Workplace 2. Personal Insights 3. Next-gen portals
Office Graph: biggest idea we had since SharePoint.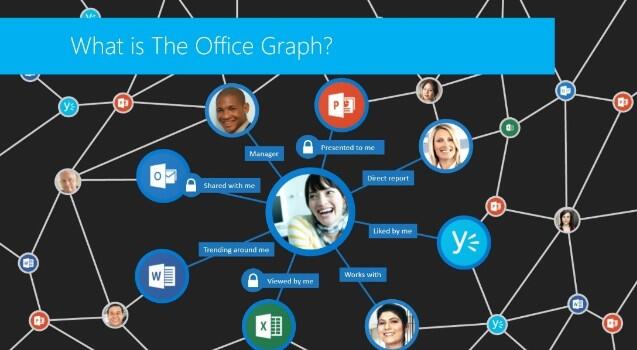 New Project with code name OSLO.
O365
New video service hosted on O365, azure media service and yammer based on SharePoint – comes out later this year.
Julia White now shows Office Graph.
Yammer integrated into Outlook hosted on O365.
Preview of Documents on OWA is now with Yammer integration – you can now discuss documents
Oslo
Oslo App: Information that is relevant to me comes to me. I don't have to look for it. Was it viewed by me, liked by me? What is trending around me.
Oslo has a great custom search integration with preset search filters "presented to me", "trending around me", "viewed by me" and more".
Oslo has a natural language search. Office Graphs shows who you are working with the most – you can see that from co-workers, too. A personal dashboard.
Office 365 Video Portal based on Azure Media Service.
OneDrive for Business
Julia shows OneDrive for Business with native experience on an iPad – shows the app and then opened it in Safari. Great experience everywhere.
PowerBI
Julia shows a Q&A Site with a natural language search query – she searches for "average annual income per person vs population" – then the graph updates – awesome stuff.
Build AMAZING Solutions
1⁄3 of the audience are developers -
We love Developers around SharePoint
SDK for Android published on GitHub.
No code applications are available based on Access on O365.
Access is the simplest way to build cloud apps.
Arpin Shah, Senior Director shows a custom SharePoint list. Now he shows how to integrate this list into outlook, called composed Apps.
The app shows data sitting in SharePoint and enriches it with context data – one of the approvers was out of office and it was visualized in the app. Simple.
Manage with Confidence
Security. Privacy. Compliance
More Certifiations for the Cloud – encrypted Storage for Azure – 1TB Site Collections.
Michal Gideoni, Director on stage now.
Compliance: New Compliance Center aggregates sensible data based on a query and let you see who access it.
Multi Factor Authentication: You can add additional security for all or selected users. This also works for federated authentication.
Cloud onramp: More hybrid features.
OneDrive for Business as a standalone option. 25GB per user, Office and more.
Summary
They covered so many topics in this keynote - I hardly can summarize this and I am sure I did not catch everything. But wow, good stuff!