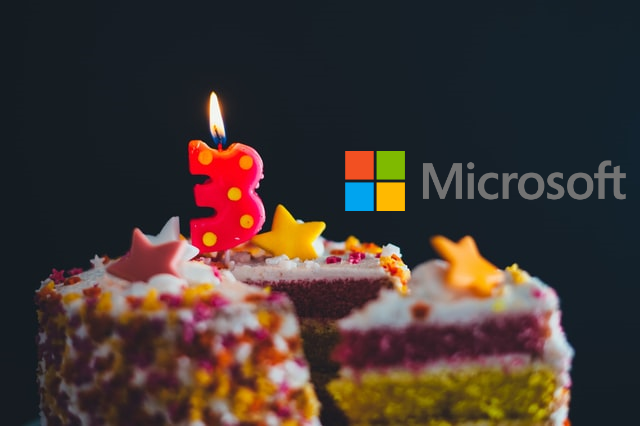 This post highlights key events & learnings as Microsoft Cloud Solution Architect in the Customer Success Unit. I want to share what I do, what I learned, community contributions, and more. Three years at Microsoft, what a ride!
Cloud Solution Architect
I joined Microsoft in October 2018: Little did I know back then, I learned and grew a lot.
One year in, I was still learning about my 'Cloud Solution Architect' role, but came to see it as:
developing the right architecture to solve business, as well as, technical problems
bridging the gap between customer and Microsoft product development groups
prioritizing features/services and communicating customer feedback
evangelizing Azure, speaking at customer and internal events
help with pilots
architecture and whiteboarding sessions
understand consumption patterns and motions
sharing best practices and explain new technologies/approaches
onboard new customers and colleagues
And, very important, we do not:
handle support cases
write production code that is supported for 10 years and all that
cover every product that Microsoft or Azure offers
replace a customer cloud team and/or partner - you need them for production deployments and scale!
Two years later, the role is the same, but I deliver it differently. I learned a lot about how to work at Microsoft - the internal network and knowledge, and how to leverage all the great people that work here. That is amazing. I can have a lot of impact on my customer because of the great work of others. Product groups, engineering, support, and Microsoft Partners - if all the parts are connected and balanced, everybody wins and the customer has huge success. Azure has also evolved a lot and this makes my role also really interesting: New services, new features, combined with interesting customer challenges; this keeps me motivated a lot.
Microsoft is constantly hiring - go check the careers.microsoft.com page for open positions. If you have questions, please reach out!
My effort to continuously adapt and grow resulted in a Gold Award in 2020.
Gold Award
The distinguished Gold Club Award recognizes the extraordinary performance of individuals who transform and contribute to the overall success and growth of Microsoft. Recipients demonstrated significant impact on business results through growth mindset, transformational deals as One Microsoft, Customer & Partner obsession, making a difference to change the world, and acting in the spirit of One Microsoft.
Winning the Gold Award was a crazy experience. My former manager Carolin Petzold put a fake meeting in my calendar and I was surprised by my skip-skip-level manager Wolfang Hoeffer, who also joined - and then they gave me the award. When they surprise joined, I initially thought they gonna fire me…
Making a difference and having a positive impact on a customer, the internal community, and the external community brought me this award. Thanks to all who made this possible - that is a very special moment of my career!
One of the prizes was a meeting with Mala Anand (Corporate Vice President Customer Experience & Success at Microsoft) - she shared a lot about what is coming for the Customer Success Unit, her priorities, and I could also ask a couple of not so easy to answer questions about the Cloud Solution Architect role.
In the same year, I put a lot of effort into an internal competition - and I earned the next award.
Azure World Cup
In 2020, all Cloud Solution Architects (and some other roles) were invited to take part in an internal Azure competition, the so called Azure World Cup - a gamification-based training competition around the world. I thought I knew a lot about Azure and our internal processes, but this game helped me understand even more of it - I made new friends, learned a couple of tricks, this was gamification done right! Also, I am a very competitive person - and in the end, I won it with the most points worldwide:
Jan Kalis
& team for organizing this!
One of the prizes was a 1:1 meeting with Mark Souza, Corporate Vice President for Customer Success at Microsoft for a career coaching - and I learned a lot, got new insights and perspectives. I am very grateful for the experience.
Customer & Customer Success
I have the great luxury that I am a so-called 'Pinned CSA' or 'Dedicated CSA' - in my case I am responsible for exactly one customer. The customer is very big and complex - and I learned to like it. Three years ago I thought that their cloud demand was unrealistic - now it is my day-to-day job to enable them to find success with Azure. "Can we have a couple of thousand CPU cores by next week?", "Why does it break if we have 20.000 concurrent users?", "How can we make that happen?". This also means that I can build up a relationship with the customer and be recognized as a trusted advisor - if they have technical challenges in regards to Azure, they hopefully reach out and most of them do. The scale and complexity of their 'cloud journey' are increasing - and I enjoy being the 'travel guide'.
Conveniently my customer's headquarter is in Munich, where I live so I do not have to travel much. Working from home is my/our new normal, spending lots of time with the family and sleeping in my bed is improving my quality of life tremendously. Traveling several hours to a 30-minute customer meeting is hopefully not coming back.
I will rather use my 'travel' time to invest in learning new tech.
Always Learning
After my onboarding at Microsoft, I gave feedback that our onboarding experience can be improved. My back-then manager said: "well, what can you do to improve it?". Since then I have done 22+ onboardings of new Cloud Solution Architects, and recently of Customer Engineers (CE, former PFE). Getting to know the new folks, their background and experience, and putting their questions into perspective helps me a lot and is very rewarding.
Regarding certification and formal training, I chose to do specialize in Kubernetes. This is a big trend for my customer, so upskilling myself is helping. I chose the Certified Kubernetes Administrator (CKA) and that was one of the most difficult exams I have done so far - the time pressure and the complexity of Kubernetes was a real challenge. Luckily I could prepare with my friend and colleague Frank, who made it fun to learn with. We built a learning circle and for this year we will extend our Kubernetes knowledge by doing the Certified Kubernetes Application Developer (CKAD) exam.
On the Azure side of learning, I renewed all the Azure certifications (Solution Architect Expert, Security Engineer Associate, Devops Engineer Expert, Developer Associate) and added the latest certificate Azure Network Engineer Associate (AZ-700). Keeping my knowledge up to date is super important for me and my role. And I am always eager to learn more. I keep my about page updated in regards to certification.
Also, spending time with friends is super important to me.
Community
Community and events were tough in the past two years - and I miss meeting people face to face. I have had so many Teams calls, seeing people, in reality, is different. I attended a couple of virtual events, they are not my thing. I helped organize CollabDays 2020 fully virtual, but it is not the same experience for me and I do not get that much out of it. What made me proud, is that, because it is fully virtual at almost ZERO cost, we could gift the sponsoring money directly to charity, almost 3000€ (~$3500) to a hospice for kids (Kinderhospiz München) and they sent us this nice letter:
Thanks to all the great sponsors and awesome organizers who made that possible!!! Antje, Corinna, Melanie, Thomy, Stefan - you rock!
Hopefully, we can run an #AzureSaturday again in Munich next year. The last one had to be canceled because of safety reasons - I miss my community and like-minded folks
I also gave a talk at Sia Ghassemi's "DevTalks" stream - that was fun. The recording is in German, but I talked about Azure Marketplace and how to publish apps in there: https://devtalks.de/ep-67-max-melcher/. If you want to invite me to further streams or talks, please reach out. I enjoy talking about Azure - one of the reasons we started to stream about it on Twitch.
Twitch
Frank and I started to stream about Azure and Azure Architecture on Twitch - #AzureTechTalk - typically we are live every second Monday. We use the live stream to discuss, build things and share ideas. Having fun with Azure is the main idea, especially if things do not work out as expected. Azure Static Web Apps, Azure Monitoring, Azure Kubernetes, Dapr - the topics are quite extensive. More details are available on our website: https://azuretechtalk.net/
Closing
That was a lengthy post, so much happened. Thanks to all people supporting me, wonderful teammates, colleagues, and managers - I am very thankful for all of this, I appreciate it and having lots of fun.
Thanks,
Max
Photo by Annie Spratt on Unsplash