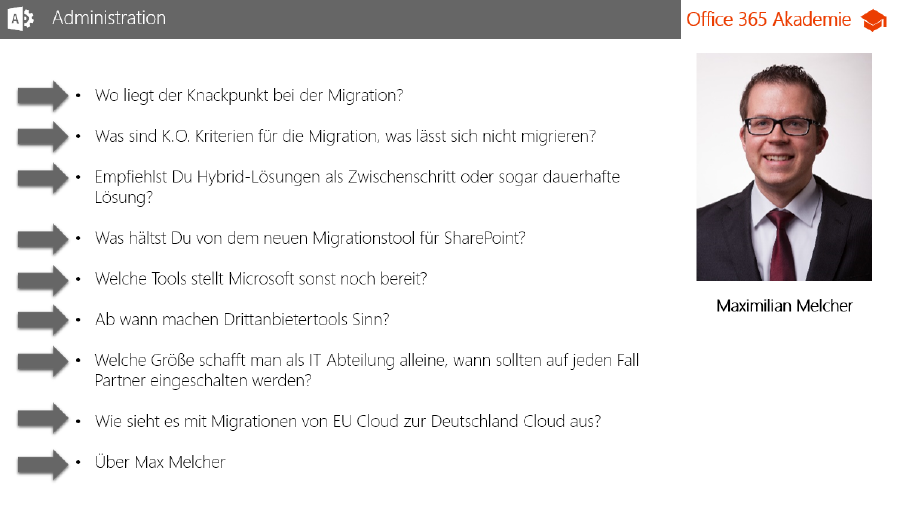 Today I had my very first (recorded) interview. Thomas Maier from Office365akademie.de asked me some very interesting questions how to migrate from SharePoint 2007-2016 to SharePoint Online/Office 365. We talked almost 30 minutes about all challenges (there are more, of course!) you might encounter. Good fun!
Go check the video here (in German):
Topcis & questions
What are the pain points of a migration?
What are showstoppers? What can't be migrated?
Do you recommend going hybrid as temporary or even permanent solution?
What's your oppionion about the new migration tool for SharePoint?
What other tools are available from Microsoft?
When do you think that 3rd party tools are required?
What can be done by the IT department? When does it make sense to contact a partner?
Migrations from public cloud to German cloud? Is that possible?
Summary
So that was fun today - thanks Thomas for having me!
If German is not your thing you can post your questions to the comments and I'll answer them there.